What does it mean for Eureka Exhibits to turn a vision into reality?
For over a decade, the Sawmill Museum in Clinton, Iowa, had dreamed of offering an interactive log raft/river adventure ride.
Yet with a relatively modest budget, and limited numbers of staff, they previously were unable to find a company that could provide the solution they needed and wanted.
During our discovery and design phase, Eureka Exhibits worked with the Sawmill Museum to understand their ideas and vision.
We worked extensively with their staff and associated experts to obtain historical facts and scientific information and to integrate this with our unique expertise in interactive game design.
We delivered a fully developed concept and plan, with nuanced storyboards, ready to be produced.
Eureka Exhibits produced a fun, fully interactive game, and then fabricated a robust, user-driven ride, mounted on a motion platform.
The log raft moves in multiple directions, in response to the user rowing oars and the water on the screen, and providing a stimulating motion-based ride that lasts 2.5 to 5 minutes.
Hop into a historical log raft and row away down the Mississippi River: how many logs can you successfully deliver to the sawmill, keeping your crew intact crew along the way? Narrator Captain Coates pops up to provide game tips and colorful historical facts along the way.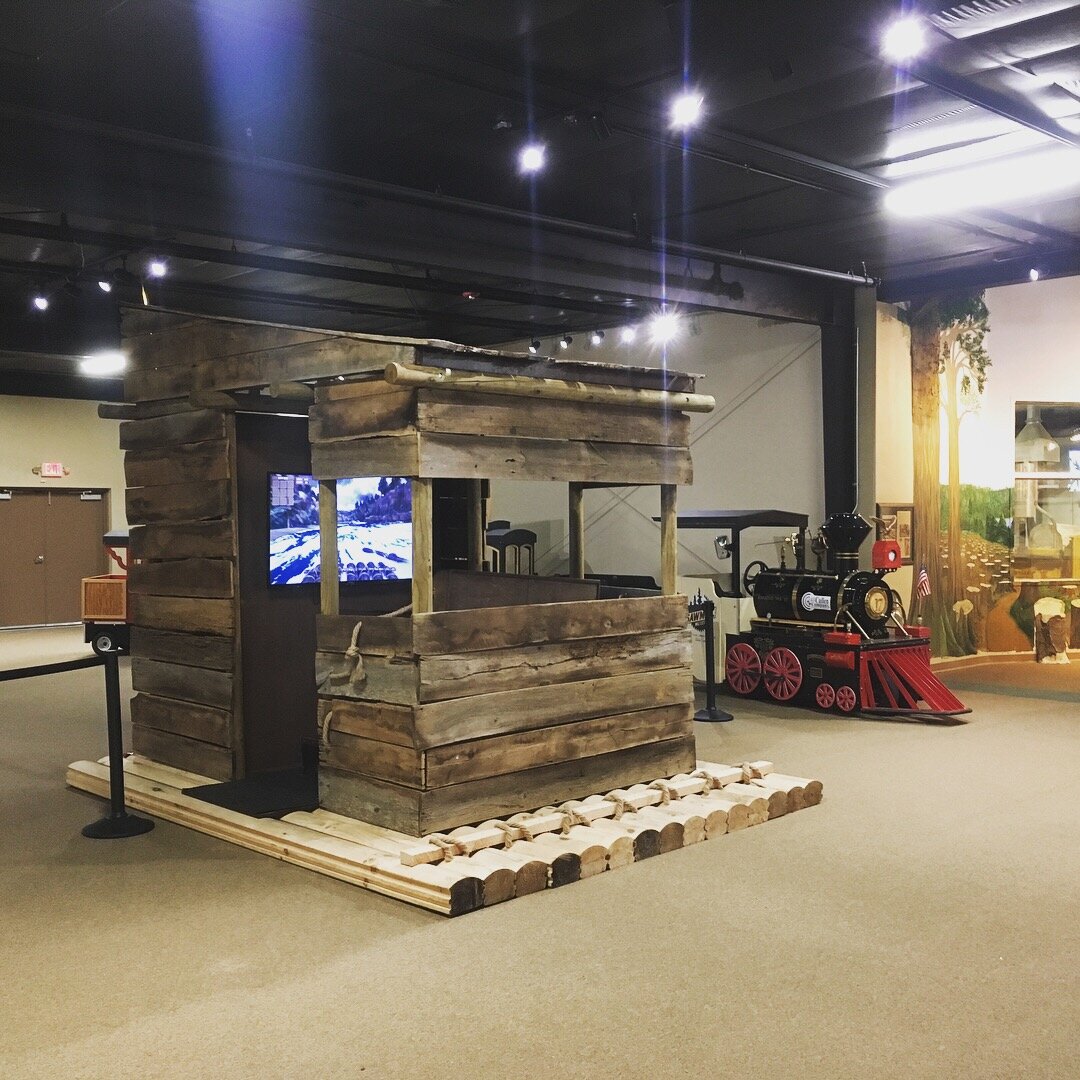 Happy guests: ""We haven't been able to close on time since this exhibit opened! Visitors don't want to stop playing!" says Matt Parbs, Executive Director.
No headaches for museum's staff: The interactivity is top notch, the ride is self-contained and does not require a dedicated staff member. It has required little maintenance and continues to delight visitors, day after day.
No budget busters: Eureka Exhibits provided its design and fabrication services at a price well under six figures the nearest competitive estimate.
Result: A customized entertainment experience for the Sawmill Museum's guests